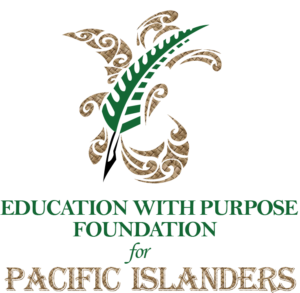 OUR MISSION
Welcome to the Education with Purpose Foundation for Pacific Islanders website! We are a 501(c)3 Non-Profit organization. Our mission is to impact the parent-to-student relationship of each Pacific Islander family and youth of culture that we serve. We pride ourselves in developing programs and hosting events that encourage families to work together in order to help their children pursue meaningful goals and higher education with purpose. Join us in making a difference!
We are a proud member of the Racial Equity Coalition.
Click

here

to learn more about our Love & Liberation work.

Our VIRTUAL BACK-TO-SCHOOL REGISTRATION for Parents/Guardians of King County, WA incoming 10th-11th graders will close on 9/3/23.
Use this link or the QR code in our flyer below to start the registration process today.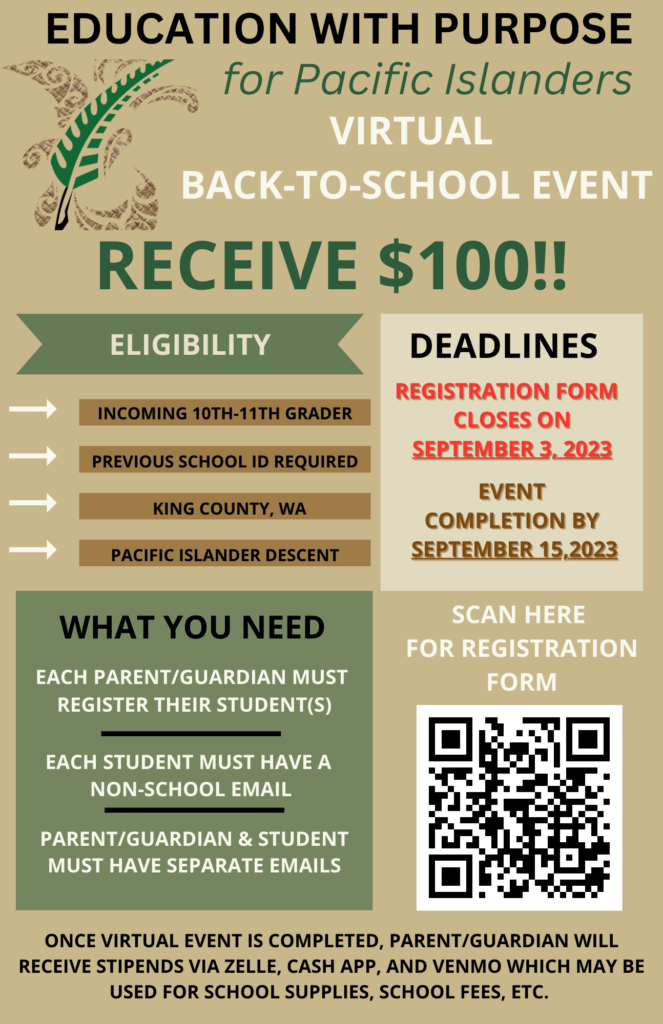 COVID-19 RENTAL ASSISTANCE Form: All funds will be distributed based on need and availability. We will provide updates frequently.
VOLUNTEER
General Volunteer Opportunities
We have MANY programs in development that will be launched soon. We can ALWAYS use your talent and help.
REGISTER FOR OUR PROGRAMS
Scholars with Purpose VIRTUAL After School Program
PARENT/GUARDIAN PERMISSION IS REQUIRED FOR ALL PROGRAMS.
APPLY FOR OUR OPEN POSITIONS
After School Program Facilitator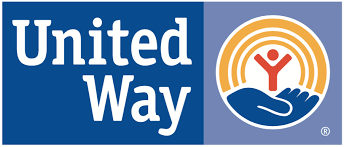 Naomi's most recent interviews: Rainier Avenue Radio (begins at 1:05:00 mark), Radio Samoa ( begins at 3:28:00) and Wayfinder Global Youth Event (begins at 39:00 mark).